iFLY Downunder wins Business of the Year
We offer a massive congratulations our team at iFLY Downunder, who, through their consistently outstanding skill and performance, were able to secure two awards at the Local Business Awards in October 2022.
iFLY Downunder has been awarded the Penrith Tourism & Experiences Award, which is an incredible feat of its own volition, but further went on to receive the Penrith Business of the Year award. Our team was nominated as finalists for the former category and we are beyond excited to be crowned winners for both categories at the ceremony. We are immensely proud of everyone for working so hard to accomplish all that they have since we first opened.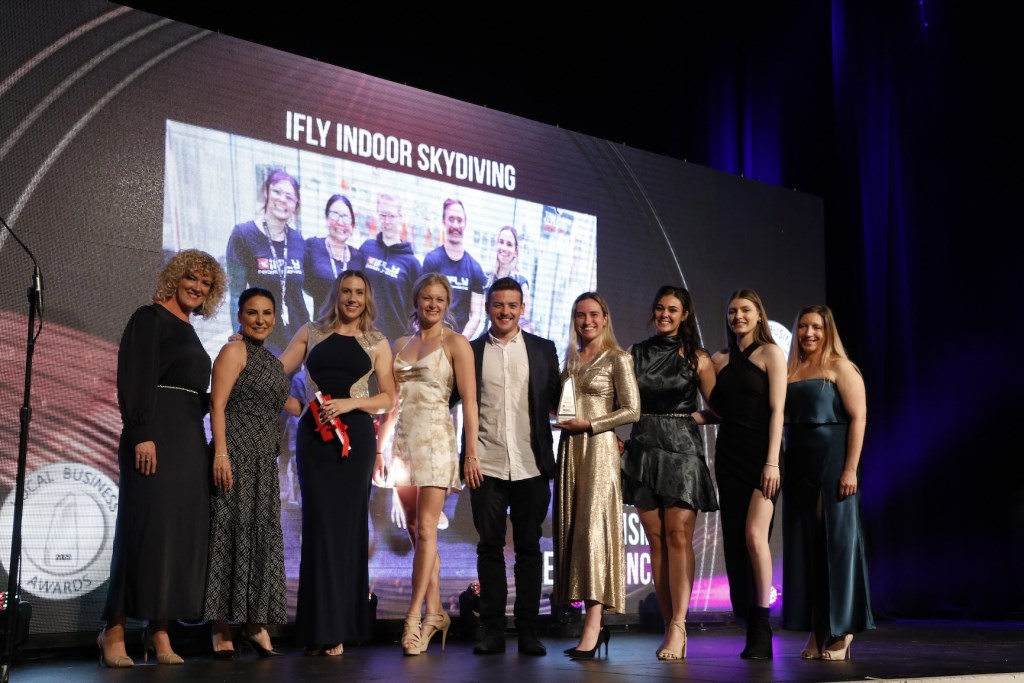 "Winning these awards would not have been possible without the passion, dedication, and hard work from all the employees and our supporters. We are proud to be part of a team that works so hard and supports each other, each day, to provide an amazing experience to our customers. Speaking on teamwork, it reminds me of a quote said by Hellen Keller "Alone we can do so little, together we can do so much". We would like to thank everyone that has voted and continue to support iFLY we are all extremely grateful." -Barbara McCarthy, iFLY Downunder Head of Sales.
We deeply appreciate the iFLY community for recognising our team and the hard work they put into providing a quality experience to each person through our doors. We are proud to be able to provide a unique and outstanding experience to people across Sydney and further. We look forward to seeing how iFLY will continue to evolve in the coming years.
Want to fly? Head to https://downunder.iflyworld.com.au/ or call 1300 435 966.